Summer Planning 2020-2021
Posted by Tony Hang on 7/8/2020 8:00:00 AM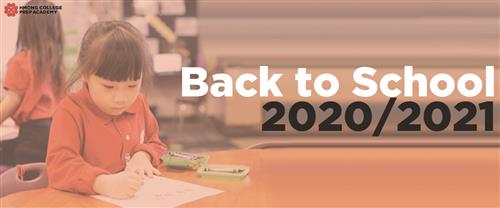 July 6, 2020
Dear HCPA Families,
This spring has been difficult for our students, families and community due to the COVID-19 pandemic, distance learning and the unrest issues wehave all witnessedacross our state and the Nation.
We know and understand that parents and students are feeling uncertain and have many questions about school in the fall – Will we return back to school as normal? Will we continue distance learning? Unfortunately, we do not have the exact answer yet. However, by the end of July, Governor Walz and the Minnesota Department of Educationareexpectedto provide specific guidance on how schools across the state will resume.
In the meantime, we are getting ready and formulizing a plan in order to respond to the direction given by MDE. HCPA is working tirelessly toplan for three opening scenarios when school begins on September 8th:
A full return of ALL students to school for in-person learning.
A partial return of students in schools with a hybrid approach of distance learning and in-person learning.
No immediate return of any students and a continuation of distance learning.
The Governor has stated that schools should expect to operate in one or more of these models for the upcoming academic year. In any scenario, please know that all decisions will be based on safeguarding the health and safety ofHCPA students, staff and families. We will communicatewith students and family as soon as the final decision are made and communicated to us.
It isimportant that we hear about your concerns as we plan for school in the fall. This spring, we sent two surveys to you and your students to assess our distance learning. This information will allow us to make changes and adjust teaching instruction to better meet the needs of our students and families. During this summer, HCPAwill continue to reach out viaphone calls and mass emailsto ask for your feedback. We want to gage and have a better understanding of your questions and concernssurroundingthe state'sthree possible scenariosfor school in the fall. Your perspective, ideas and concernsare valuable and will be taking into consideration as we plan for the upcoming school year.
As the summer progress, we also encourage you to continue to reach out to us:
Lastly, although the fall is a bit uncertain, we want to extend a thank you for all that you have done to support the learning and growth of your students. In collaboration with you, we are confident that we can offer the best possible educational experience for all HCPA students in the 2020-2021 school year. Thank you.
With warmest regards,
The Administration and Team at HCPA