Posted by Ryan Lester on 2/18/2020 5:00:00 PM
Welcome Welcome!
Here is the latest news from us G3ART3KS! So, we were quite busy this Saturday, February 15th 2020 since we went to Week 0 hosted by the Minutebots over at Central High School.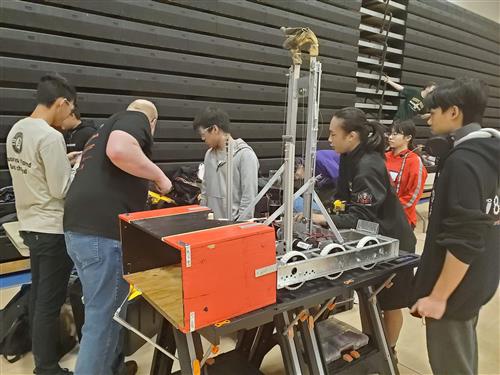 For starters, we began Saturday morning as very early birds since Mr. Winberg and Mr. Lester demanded that all of us arrive at school by 8AM. Of course we were welcomed by boxes of donuts as usual from our generous Mr. Lester. While we waited, the business team roamed around the school to put up some directions on the doors for the electrical engineering students at the University of St. Thomas who came to help us build our new field!
Once all of the members were here, that was when Mr. Winberg turned into our uber driver for the day. We had to go to Central in groups as our van could only hold so much people plus all of our equipment and robots. We were one of the first teams to arrive so we got to claim our tables and work on our robots first.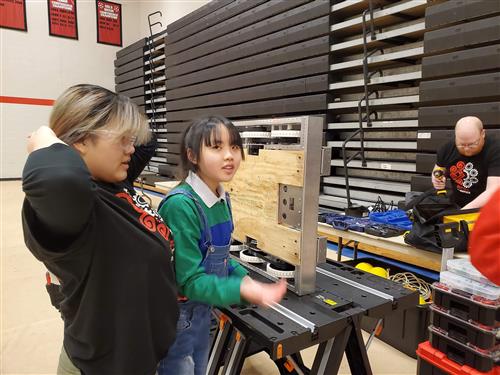 The day was full of improving our robot, asking other teams for advice, becoming friends with said teams, and lots of test driving. Our team probably got the most time to test drive even! The event was extremely helpful to our drive team as we got to develop our driving plan and signals.
We also got to see how well our robot hung onto the field generator and it was a SUCCESS. It needed some minor additions to it but we were super happy with the outcome.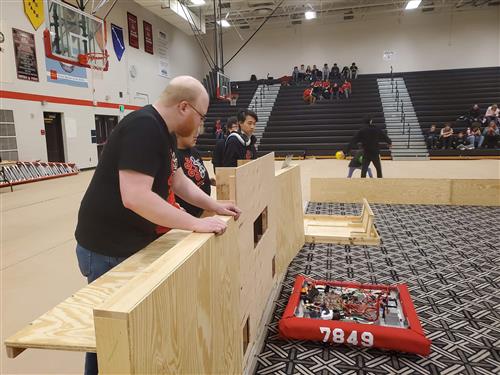 We had pizza for lunch and got to drive some more until it was time to leave. Thanks to our teamwork, we got packed up pretty quickly and headed back to school to also help build our field. After building, we all did some reflecting and then called it a day. It was a very productive day for us and we had a lot of fun!