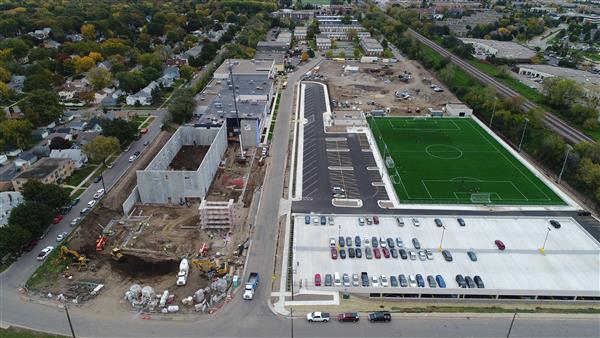 Background:

In 1991 the Minnesota Charter School Law prohibited charter schools from purchasing land or buildings with public funds. One of the purposes of this law was to assist charter schools by allowing them to focus on creating new learning opportunities and innovative methodologies while not being burdened by building and land ownership. A second-generation law was enacted permitting the establishment of nonprofit building companies whose purpose was to purchase land and buildings. These entities could then lease their facilities to affiliated charter schools. To date, about two dozen charter schools have affiliated building companies and are subsequently leasing space.

About HERC:

Formed in early 2006, the Hmong Education Reform Company, HERC, is a nonprofit 501(c)(3) organization whose mission is to provide educational facilities for Hmong College Prep Academy. The affiliation with HCPA provides a framework in which HERC leases educational space to HCPA. Since their inception, the organization has worked in conjunction with HCPA administrators on three major renovation and expansion projects:

2006: HCPA moved from Minneapolis to its current St. Paul facility.
2012: The school underwent a major expansion project that doubled the size of its campus.
2016: Meeting the needs of its growing population HCPA again embarked on another major campus expansion adding more classrooms, updating the existing building as well as building an outdoor sports complex and expanding its green space.