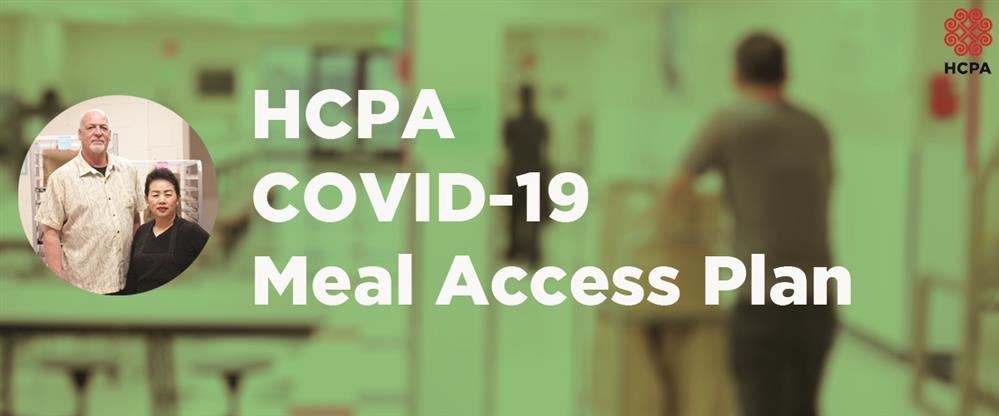 COVID-19 Meal Access Plan
FOOD PROGRAM

○ HCPA has applied for the waiver food program.
○ HCPA will run the food program under the Summer Food Service Program.
○ HCPA will offer meals to all students regardless of economic status.

Parents who would like to participate in the Food and Nutrition Program, please call the Main Office (651) 209-8002. Parents only need to call HCPA one time to enroll for this Food Program.


● STUDENT SCHOOL MEAL NOTIFICATION TO FAMILIES

o The school will communicate in the following ways:
o Email
o Robo calls
o Phone calls
o School's websiteo School's Facebook

● FOOD PREP

○ Once HCPA gathers numbers of families who are interested to pick-up student meals, HCPA will communicate numbers to the catering team to prep meals accordingly.
○ Meals are prepped in the school's kitchen in the same manner as if school is in session in order to ensure food safety
○ Food items are pre-packed and unitized individually.

● FOOD DISTRIBUTION

○ Distribution of food will take place each Monday between 10:00 a.m. - 2:00 p.m.
○ Distribution will take place at the school by DOOR B.
○ The food team and support staff work together to bag and hand out food to families on the day of distribution.
○ Families will receive one-week worth of meals per student.
○ Families will park cars curbside and staff will go out to identify families and the meals will be brought out to the car. Staff outside will then click count the meals.
○ Included in the meal bag is a menu for breakfast and lunch.


● ON-GOING COMMUNICATION OF CHANGES
○ Families are encouraged to call the school if they want to discontinue meals. The school will send out a robo call to remind families to come pick-up meals one day before distribution.